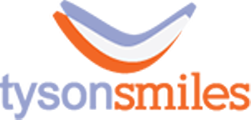 MORE 5 STAR REVIEWS THAN ANY DENTIST IN THE VALLEY.
NEED AN
EMERGENCY DENTIST?
Do You Have a Toothache? Need a Dentist Now?
GET RID OF TOOTHACHE FAST
At Emergency Dental Specialist of Vienna, VA we focus on emergency dental care. and do the proper procedure to get rid of pain. Our professional staff is highly trained and their focus in this practice is limited to mainly emergency dental care! Dr. Barakat is very meticulous about the way he goes about treatment. He goes after treatments that are made to last, no pun intended! Any tooth restoration is done with the consideration that it will last at least twenty years or more. There is a lot that goes into this philosophy, and it is not limited to technique sensitivity, materials used, labs used, and careful observation of who the patient is that is getting this procedure done.
To us, you are a family member. All patients are able to contact Barakat at any time simply by calling the office and pressing 9 during the outgoing message. We are genuinely available for all questions, concerns, or dental emergencies at any time.
Come in for a complimentary consultation about each or any treatment. We will be happy to answer all your questions about dentistry. Call us at (703) 646-7788 for an immediate appointment.
Don't suffer from pain. call us today at (703) 646-7788 and we will get you in right away.
EMERGENCY DENTAL SPECIALIST OF VIENNA VA

Tyson Smiles
8230 Leesburg Pike,
Suite 730
Vienna, VA 22182
t: (703) 646-7788
WHAT OUR PATIENTS ARE SAYING
Great experience, wonderful family oriented staff.
The moment you walk in they make you feel as though they've known you your whole life. Dr. Barakat is truly amazing. Perfect work, very professional and pain free!!
Amazing dentist office! I don't go anywhere else but here !!
I switched my old dentist that I've been going to for the last 4 years to Dr. Barakat every single staff at the office are amazing and very helpful and sweet. if you want the best front desk experience, I highly recommend Edwin, very sweet, helpful, funny and on top of that very handsome, he will make sure you are treated like royalty.
He is a really nice guy who really cares about his patients.
Dr. Barakat has a very high standard of care is very good with dental emergencies. I have recommended several of my friends to him the office is very beautiful and high-tech has all the latest gadgets including flat-screen television to watch while he is working!!
"His expertise and knowledge in the field of dentistry is phenomenal. His calm and collective personality is a great bonus on top and they were there for me in time of emergency"
CALL US NOW!
DON'T SUFFER
IN PAIN
CALL US NOW*
WE UNDERSTAND YOUR PAIN. GIVE US A CALL AND WE WILL GET YOU IN RIGHT AWAY.
VIDEO AND MEDIA
Emergency Dental Specialist of Vienna, VA
Any Questions!

CALL US FOR MORE INFO
(703) 646-7788